10/04/2023
Posted by:

nvp

Category:

Uncategorized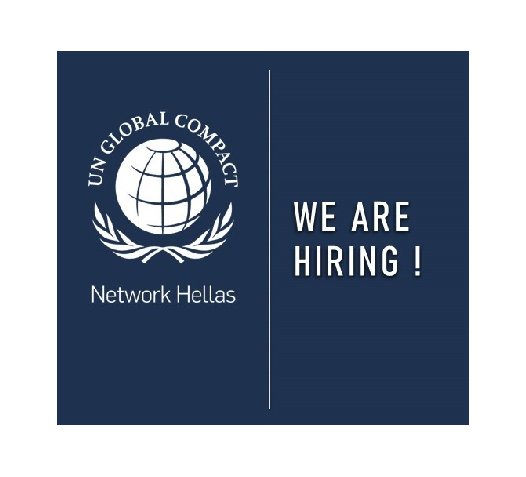 Open call: Communication & Development Manager
POSITION SUMMARY
We are seeking an experienced, strategic and creative development and communications professional with a track record of success in devising campaigns, liaising with media, managing social media engagement and implementing members recruitment strategies designed to raise awareness and generate interest in UN Global Compact Network Hellas. The Manager will work closely with the Executive Director to implement development and communication strategies. The Manager will focus on a) attracting businesses to join the UN Global Compact Network Hellas through business-to-business marketing practices and through all channels including digital ones and b) building our brand and get our messages out via digital and social media channels. Under the guidance of the Executive Director, the Manager will also support the Executive Director with media engagements with senior leaders/national media partners by translating global messaging into the local context. She/he will also be adept at monitoring impact and measuring engagement to optimize effort.
DUTIES AND RESPONSIBILITIES
Communication:
Adapt and implement a communication strategy to enhance the UN Global Compact Network Hellas's visibility
Craft and publish online and offline content, design social media assets, proactive social media relations and event participation
Advise and lead communications programs and initiatives that position the Global Compact Network Hellas as a national thought leader on corporate sustainability
Set a comprehensive strategy for media opportunities to help amplify events and advance the organization's mission
Maintain a consistent editorial style and voice for Global Compact Network Hellas across different external communication channels (eg. Social media, website, brochures)
Write content, quotes, talking points and other briefing notes
Manage the Network marketing calendar — prioritizing communications, events, and initiatives
Leverage analytics and metrics in planning and evaluating social media and external communications activities, taking a data-driven approach to communications efforts
Development:
Build a members' recruitment plan by collecting, updating and maintaining prospect data and information, tracking evolution of relationships
Drive recruitment efforts by building on existing relationships, developing strategic prospecting and working with Network's members, team, partners and HQs colleagues
Maintain good quality relationships with prospect representatives and ensure coordinated interfaces between Network's team and the prospect
Keep up to date with Network's opportunities and priorities that match prospects' needs
Additional projects, as assigned.
 Qualifications
Communication: Excellent written and verbal communication skills
Digital marketing: Experience in the use of digital channels to engage the business community. B2B experience and Saleforce use (preferred)
Project Management: Self-starter. Organizational skills including attention to detail and multitasking skills. Results-oriented attitude
Analytical skills: Proven experience in analyzing data to extract insight around global sustainability trends, company engagement results, client satisfaction and client understanding in general
Critical thinking and problem-solving skills
Language skills: Proficiency in Greek and English (required)
Respect for diversity and interest or experience in sustainable development
EDUCATIONAL AND EXPERIENCE REQUIREMENTS
A first-level university degree in communication, business, sustainable development, international relations or related field (Master's degree in communication, business, or sustainability will be considered as an asset)
At least three(3) to five (5) years of working experience in a similar position
High ability to manage information
Excellent and creative writing skills
Experience in content writing, development of communication plans and members' recruitment strategy, management of graphic design tools, web CMS
Strong communication and interpersonal skills with aptitude in building relationships with professionals of all organizational levels
Excellent organizational skills and strong ability in problem-solving and negotiation
A proven track record of coordinating communications-related projects
Demonstrated initiative and ability to work independently but equally comfortable working in a small team environment and often under deadline pressure
Interest in Sustainability and the role the businesses can take to address the world most pressing challenges
Knowledge of media relations and events promotion will be considered as an asset
Experience working with partners and PR agencies to generate the best results on deadline and within budget will be considered as an asset
Knowledge of sustainability and the 2030 Agenda will be considered as an asset
HOW TO APPLY
Please send your application (CV & cover letter) to info@globalcompact.gr with the job title "Communication & Development Manager" as the subject line.
Application Deadline: May 8, 2023
Please note that only shortlisted applicants will be contacted.